4 Top-Tips for Designing the Best Backyard Building
Backyard sheds, garages and carports are becoming increasingly popular, just take a look around you the next time you're out cruising on a Sunday drive and you'll notice those little (or big!) buildings all over. With this growing market in mind, there are several considerations that the average-Joe may overlook, including the types of doors they utilize on their building. That's why we've developed 4 top-tips for designing the best of the best backyard building!
1. Protect Your Building against Harmful Environmental Elements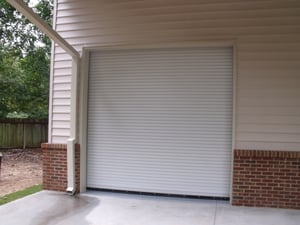 One of the most important considerations when designing a building is how to best protect it against harmful environmental elements. Not only does starting with a solid foundation matter, but think about the performance needs your building should combat. For example, if your building is going to be climate controlled, you will benefit from installing an insulated door. A climate controlled building with an insulated rolling steel door protects expensive assets from damaging elements such as heat, snow, and humidity. Notice how I said rolling steel rather than a roll-up sheet door? That's right, what better way to protect your building than with the best product in the industry. The contribution of these energy efficient doors will even save you money by helping keep your building warm in the winter and cool in the summer. After all, you don't want to see rust on that brand new zero turn!
If you want to learn more about what insulated rolling steel doors can offer, check out our 600 Series!
2. The Type of Overhead Doors Matter!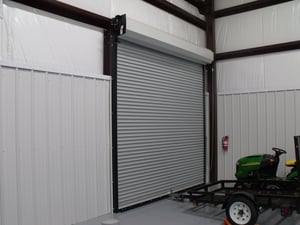 While we all appreciate storage units, home garages and sheds offer a personal convenience they just can't touch! Do you have a boat, but hate how much time it takes you to actually get on the water during the weekends? What about an RV? Having a backyard building saves you valuable time, and the right door can make a massive impact on this process! With Rolling Steel Doors, you're getting the highest quality and best performance in the market!
Here's Why Rolling Steel Garage Doors Work Best:
Minimal Headroom / Backroom requirements

No Overhead Obstruction

Virtually Maintenance Free

Clean Aesthetic

Long Lasting Operations

Sustainable Durability
It's no secret that Rolling Steel Doors are the most durable overhead door in the industry. Not to mention, they're the only overhead door that's capable of covering over-sized openings. This durability is directly responsible for long lasting operations! Not only do Rolling Steel Doors contribute to long term cost savings due to their superior construction, but you can customize them to fit your every need from color, operation, and special features such as weather seals and insulation.
3. Maximize Space for Storage Optimization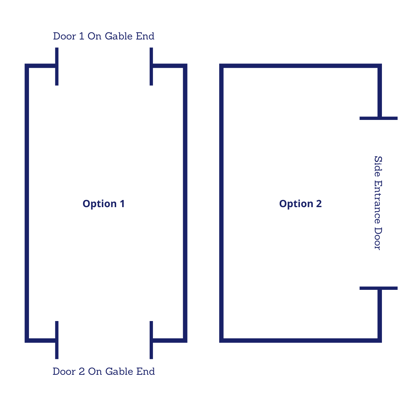 Sheds have a way of filling up way faster than you anticipate; I'm sure I'm not the only one that seems to always be in the need for more storage! That's why overhead doors matter, including their placement on your building.
Typical sheds have one door on the gable end, but there's a better way of doing it! Having one door on the gable end of your building makes it a challenge to get any item from the back of your shed out, next thing you know you're moving and stacking items like a game of Tetris. By having a side entrance door, or even having a door on EACH gable end of your building, you can maximize space and convenience! Rest easy, no more spending an hour trying to get that rarely used bicycle out from the back of your shed.
4. Seek Reliability!
Don't let these overhead doors intimidate you! Rolling Steel Doors are simple and quick to install and repair if needed. Industry leading manufacturers have even extended service cut-outs to 30" to make this process easier!
Because Rolling Steel Door parts are enclosed inside of a barrel, rather than resting out and exposed on a wall or ceiling like a typical sectional garage door, their important mechanisms are protected and are less prone to damage. This as well as them having fewer working parts contributes to faster installations and repairs, as well as lower labor costs!
If your Rolling Steel Door is subject to damage, don't worry! Because these industry leading doors are constructed of slats, rather than sheets or panels, making them cost efficient to repair. Why is this important? Because a door that's prone to damage and frequently needs repair or replacement stands in your way from doing whatever it is you want to do, and time is valuable!