Protect Your Building With Rolling Steel Doors
Did you know that doors are the most vulnerable part of any building? They're the most susceptible point of entry for burglary, vandalism, and theft. But not only are your doors vulnerable to wrong-doers, but to the environment as well! For example, if one door is damaged during a hurricane it can blow the entire roof off it's building, completely devastating it's structure (you may not even have a building left?!). That's a whole lot of responsibility for just ONE door... making it crucial for you to choose the right door to protect your investments!
The 4 Key Benefits of Rolling Steel Doors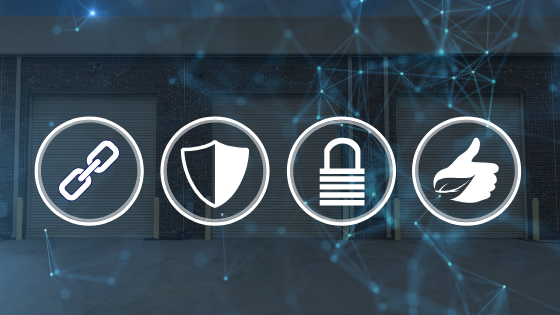 Strength
Rolling Steel Doors are designed for maximum strength, which is achieved through their interlocking steel slats that work together forming a stronger curtain than other overhead doors in the industry. This superior strength equips them to fight off demanding pressures as well as the wear and tear associated with high-cycle applications.
Durability
Because of their superior material and design, rolling steel doors are beyond qualified for high-cycle applications. This is why they're often found in industrial environments such as freight terminals and large warehouses. Leading rolling steel providers even manufacture their doors with powder coated top-coats which creates a more durable, sustainable, and aesthetically pleasing surface.
Sustainability
Because of rolling steel doors coiling above the doors opening instead of resting out and open on the ceiling, they have longer life-cycles! This is due to them having significantly less working parts and those parts being enclosed inside of it's barrel, protected from harmful environmental elements. Not only are rolling steel doors more sustainable, but they also require less maintenance to sustain, how great is that?!
Safety
Rolling Steel Doors enhance safety in a variety of ways... because they coil up and around, they maximize the space inside of your building. This frees up the ceiling for important things like emergency fire sprinklers, lighting, and HVAC systems (trust us, you don't want to cover these features up!).
Also, with far less parts than sectional doors, rolling steel doors are less susceptible to damage. If they do experience damage, they can be easy and cost efficient to repair! This is thanks to service cut outs and versatile slates that industry leaders are known for manufacturing. The service cut out's allow you to roll the curtain outside of it's guide to replace the effected slats (another cost advantage!).
Additionally, Rolling steel doors have the unique ability to serve as a preventative/protective measure against fire. These doors are designed to automatically closed, serving as the quickest way to slow or prevent a fire from spreading. They can even be designed to have fire ratings all the way up to 4 hours! That's protection to both your building's occupants and it's structural integrity!
As you can see, doors are responsible for a whole lot more than the average-Joe realizes! So invest in doors that will protect everything you've worked so hard for! Here at Asta, we're dedicated to providing innovative products to better serve our customers- so check them out today!