Why are the Best Facilities Converting to Rolling Doors?
From warehouses, loading docks, and freight terminals, the best facilities are making the switch to rolling doors because of their supreme structural integrity and sustainability. Wondering how rolling steel doors could benefit your operations? Through their design differences, rolling doors bring commercial and industrial applications next-level, and have even become the primary solution to many operational problems. Check out the 4 common problems outlined below, if you can relate, it may be time to consider upgrading your facility with heavy duty rolling steel doors.
4 Common Problems You Can Solve with Rolling Doors
1. Your Doors Aren't Protected from Environmental Hazards
Because rolling steel doors are inherently stronger than sectional and sheet doors, they're able to offer superior protection to your building against environmental hazards; such as, wind, impacts, and fires. If your project is required by the International Building Code to be wind load certified, impact rated, or fire rated, check out our free eBook on how rolling steel provides superior protection against these elements.
DOWNLOAD NOW: FREE ASTA EBOOK [Get Your Copy]
Inside, You will learn about the structural integrity of rolling steel, how rolling steel doors protect against environmental hazards, customized solutions for security, and more!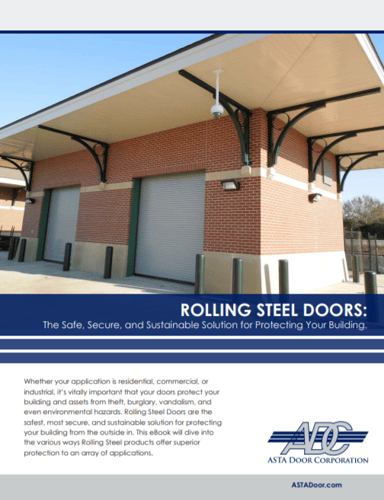 'Rolling Steel Doors: The Safe, Secure, and Sustainable Solution for Protecting Your Building.'
2. Your Door Keeps Needing Repair
When your doors aren't dependable and keep needing costly repair, it may be time to consider upgrading your overhead door for several reasons:
Rolling Steel Doors have replaceable slats, allowing efficient repairs that save on labor and repair costs.

Rolling Steel Doors have enclosed parts, protected from environmental elements, contributing to sustainability.

Rolling Steel Doors have less parts than sectional doors, making them less vulnerable to damage.
With June being Garage Door Safety Month, declared by the International Door Association (IDA) and Door & Access Systems Manufacturers Association (DASMA), think about how a dependable door can make your daily operations safer for all involved.
3. Your Doors Take up Too Much Space
When your sectional doors start interfering with those emergency fire sprinklers, HVAC systems, or even your lighting, it's time to consider a more efficient solution. A rolling door that coils up optimizes space around your building, makes room for safer operations too.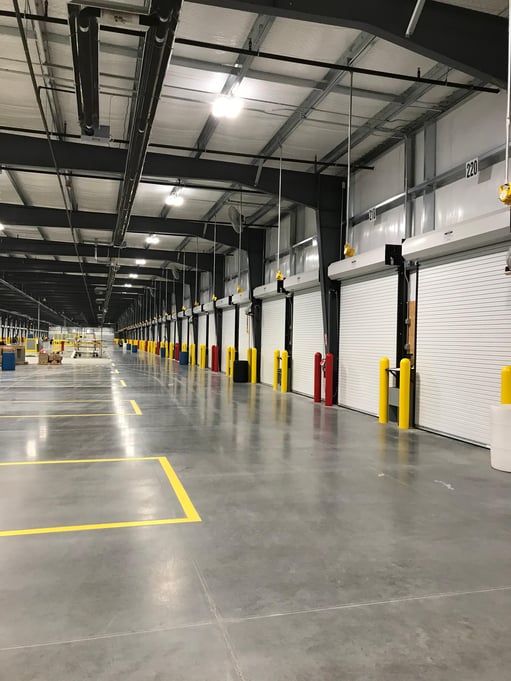 4. Your Doors Aren't Energy Efficient
Are you spending too much on utilities? Rolling Doors are the primary solution for climate controlled commercial and industrial environments. When equipped with foam-in-place, polyurethane insulation, the insulation is sprayed between slats and expands to eliminate any air pockets. This captures flexibility that adds yet another layer of strength to your door. With rolling doors, you can achieve all the benefits that go hand-in-hand with a slatted and coiling design, while also capturing supreme thermal efficiency (And saving money on utilities!).
No matter the project, heavy duty rolling steel doors can bring a variety of benefits to any application. Want to learn more ways they can contribute to cost savings and enhance your commercial or industrial job? Talk to us today, we'd be happy to help you get started on your next project!