5 Popular Questions on Rolling Steel Doors
There are many ins-and-outs when it comes to rolling steel doors in commercial and industrial industries. That's why we've sat down to answer some of the most popular questions we get asked as a leading door manufacturer in the USA. Here are 5 of those questions:
Do I need to replace my entire rolling steel door if only a portion of it was damaged?

Do I need a Fire Rated Door?
Why should I invest in a rolling door?

What is U-value and how does it differ from R-value?

What maintenance do my rolling steel doors require?
Do I need to replace my entire Rolling Steel Door if only a portion of it was damaged?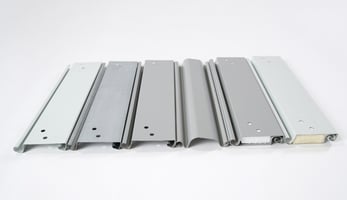 Because of the individual and interlocking steel slats that slide together in a rolling steel door's curtain, you're able to replace specific slats that suffered damage. Depending on the extent of that damage, replacing a portion of the door's curtain rather than the entire product can be highly cost efficient.
Industry leaders have even extended service cut-outs up to 30" to make slat replacements, maintenance and repairs easier than every before. A service cut-out is a portion of each guide that can be temporarily removed, allowing you to roll the door's curtain out of the guides to make repairs efficiently.
DO I NEED A FIRE RATED DOOR?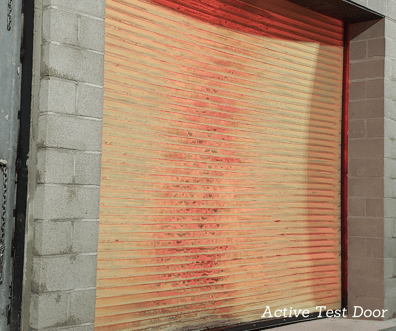 Fire Rated Doors are governed, tested, and classified by a code of body. Code of regulatory bodies include the International Building Code (IBC), the NFPA 5000 Building Construction and Safety Code, and the NFPA 101 Life Safety Code.
For more information on your specific codes and requirements for fire rated doors, check out the following resources:
WHY SHOULD I INVEST IN A ROLLING STEEL DOOR?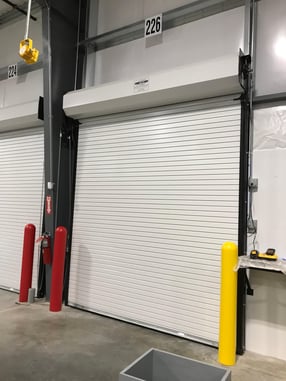 Rolling steel doors are known in the door industry for their superior structural integrity and can often be found in high-cycle demanding applications. At ASTA America, we have every product series, model size and option in the book! With a full-line of rolling steel doors to fit virtually any application, from warehouses and loading docks to freight terminals and distribution centers, each model encompasses strength and is built to last. In addition to our wide selection of models and product offerings, our rolling steel doors are known for minimal maintenance and easy installation.
WHAT IS U-VALUE AND HOW DOES IT DIFFER FROM R-VALUE?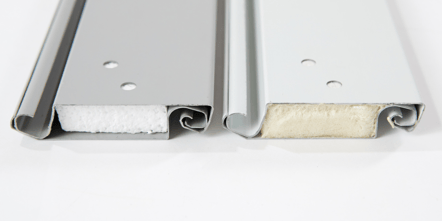 While more people are accustomed to R-value being the measurement for thermal efficiency in their insulated doors, U-value is quickly becoming the industry's new standard. This is because U-value measures how much heat energy is lost or gained rather than measuring a single material's ability to resist the conduction of heat flow. That's right, where R-value only measured the insulation itself, U-value is measuring the whole door (Slats and all!). it only makes sense that this is a more reliable and accurate reading of thermal efficiency.
Want to know more on insulation? Read our blog post that targets more specific questions regarding Insulated Rolling Steel Doors.
WHAT MAINTENANCE DO MY ROLLING STEEL DOORS REQUIRE?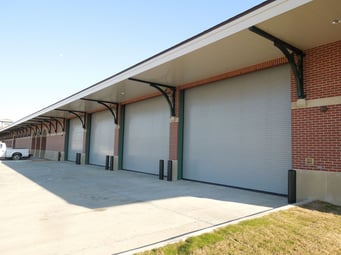 While we do suggest visual inspections and regular operational checks to ensure the longevity and operational efficiency of your Rolling Steel Doors, these products are virtually maintenance free!
If you'd like the best tips on how to keep your Rolling Steel Doors looking fresh, read our blog post that covers which products to use and which to avoid when cleaning your rolling steel overhead door.
Have Another Question?
Speak to an industry expert today!