ASTA AMERICA Announces Launch of New Brand
The Rolling Steel and Commercial Door Experts at ASTA AMERICA Announce Launch of New Brand
ASTA AMERICA Announces Launch of New Brand
CARTERSVILLE, GA, OCTOBER 5, 2020 - ASTA Door Corporation, your trusted provider of rolling steel and commercial steel doors, today announced the launch of their new brand in response to accelerated company growth and a renewal to its corporate vision. At the heart of this new brand is the change of the company name to ASTA AMERICA by Janus International, and an update to their corporate logo.
Alongside the announcement of their rebrand, ASTA AMERICA has expanded their full-line of rolling steel to include product offerings of polyurethane insulation and powder coating capabilities. Both product additions serve to increase the quality of their full-line and meet growing customer demands in the commercial and industrial door markets. Learn More>>
Jimmy French, President of ASTA AMERICA, said of the announcement:
"We're thrilled for the launch of our new brand, ASTA AMERICA, as it represents our foundation and where we started as a small family business back in 1990, our growth over the past three decades, as well as our future and where we are going. While our company has expanded and our product offerings continue to evolve, our unwavering dedication to the quality of our products and commitment to unsurpassed customer service remains steadfast."
or the image below for more information about our extensive line-up of rolling steel and commercial doors.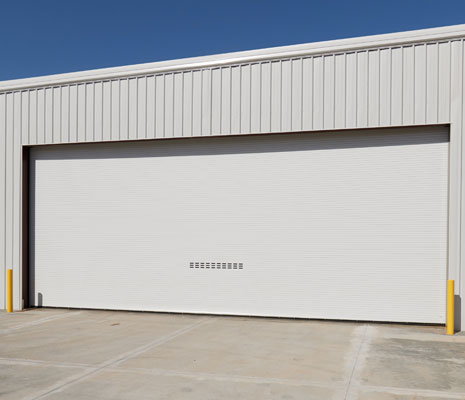 ABOUT ASTA AMERICA:
Your Trusted Provider for Rolling Steel Doors
For more than 30 years, ASTA AMERICA (astaamerica.com) has provided high-quality products with unparalleled service to the commercial industrial market. We started as a small, family business back in 1990, and we've grown quite a bit over the past three decades. Today, we have two state-of the-art production facilities in Georgia and Texas and offer a full-line of rolling steel and commercial roll-up and slat doors. Though we continue to grow and innovate to meet customer demands, there are somethings we'll never change. We continue to build on the heritage and tradition of treating our customers like family and providing top-performing, high-quality products without hassle. As our product offering and the markets we service continues to expand, our family-run values remain unchanged.