ASTA America Announces Expansion of Product Offering to Meet Growing Customer Demand
The Rolling Steel and Commercial Door Experts at ASTA AMERICA Announce New Product Additions of Polyurethane Insulation and Powder Coating Capabilities
ASTA AMERICA Announces Expansion of Product Offering to Meet Growing Customer Demand
CARTERSVILLE, GA, OCTOBER 26, 2020 — ASTA AMERICA, your trusted provider of rolling steel and commercial doors, today announced the new product additions of polyurethane, foam-in-place, insulation and in-house powder coating capabilities. Polyurethane insulation will allow the company to offer a leading solution for thermal efficiency in rolling steel doors for climate controlled environments. The all new capabilities for in-house powder coating will allow the company to provide a heavy-duty top coat, in virtually any color, to meet specific design needs for individual customers. Both product additions serve to increase quality and meet the growing customers demand in commercial and industrial door markets.
Jimmy French, President of ASTA AMERICA, said of the announcement:
"At ASTA AMERICA, we believe that our customers, small and large, deserve well-engineered, quality products and great service – period. That's why we've introduced polyurethane insulation to our full-line of rolling steel, along with our new and improved in-house powder coating capabilities. We're looking forward to the future, as we continue to create quality products that support our customer's needs."
or the image below for more information about our extensive line-up of rolling steel and commercial doors.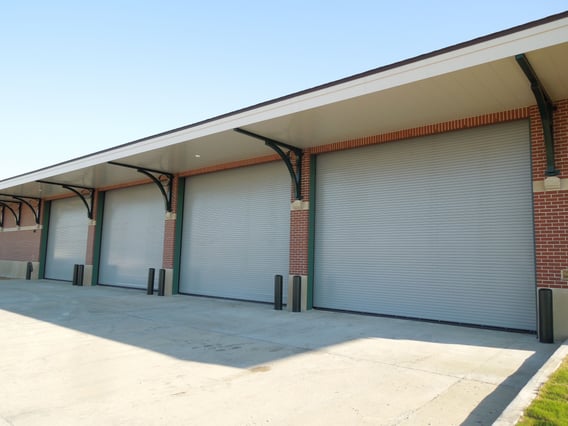 ABOUT ASTA AMERICA:
Your Trusted Provider for Rolling Steel Doors
For more than 30 years, ASTA AMERICA (astaamerica.com) has provided high-quality products with unparalleled service to the commercial industrial market. We started as a small, family business back in 1990, and we've grown quite a bit over the past three decades. Today, we have two state-of the-art production facilities in Georgia and Texas and offer a full-line of rolling steel and commercial roll-up and slat doors. Though we continue to grow and innovate to meet customer demands, there are somethings we'll never change. We continue to build on the heritage and tradition of treating our customers like family and providing top-performing, high-quality products without hassle. As our product offering and the markets we service continues to expand, our family-run values remain unchanged.